My research explores ideas about rights and equality in the twentieth century Americas. My first book, Puerto Rican Citizen: History and Political Identity in Twentieth Century New York City (University of Chicago Press, 2010; winner, Saloutos prize of the Immigration and Ethnic History Society; honorable mention, Casa de las Américas prize and Puerto Rican Studies Association prize),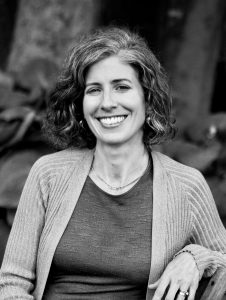 traces the complex meanings of citizenship for Puerto Ricans in the United States. I collaborated on a second book, Rethinking the Struggle for Puerto Rican Rights (Routledge, 2018), with fellow Rutgers historian Aldo Lauria Santiago, surveying Puerto Ricans' civil rights activism in the U.S. since the 1940s. My current project, Minority: Latino Civil Rights and the Making of Multiracial America after the 1960s, examines the ways Latinx political actors tested, implemented, and expanded the legal and policy changes of the civil rights era, negotiating new paths to substantive equality and altering the power dynamics of what it meant to be a "minority" in the United States by the 1980s. 
I teach courses on Latin American history and the history of the Americas, including graduate seminars on race and ethnicity in the Americas and immigration and transnationalism in the U.S. and undergraduate courses on the history of the Caribbean, modern Mexico, race and migration in the U.S., and a historical methods course on Guatemala during the Cold War.